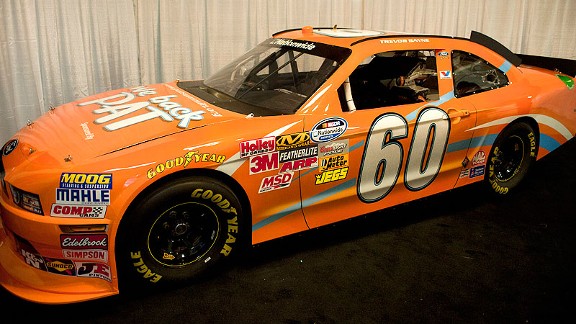 Trevor Bayne will be driving a Tennessee orange car for tonight's NASCAR Nationwide Series race. Bayne returns to the series in the No. 60 Ford Mustang and will honor legendary women's basketball coach Pat Summitt.
The fastest car in practice, Bayne was the last car out for qualifying and edged out Joey Logano for the pole.
Full qualifying results can be found below.